DSM Systems & Support
DSM will help you to manage IT systems & support, manage your office network, email accounts and more.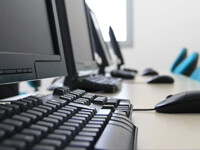 We install networks, management them and have remote and on site systems & support solutions available.
There is nothing worse than a network not functioning properly. Or lost connections, printers not working, slow, broad band, emails bouncing, wireless connections dropping or being slow.
We can help with all of this.
Our expertise extends all the way from sophisticated dual server setup's all the way to a 1 or 2 man business just wanting to ensure that they can actually work, without constant delays and hold ups.
We can install networks and broad band solutions as well as handle the systems & support for them for you too.
If your broad band speed is slow we can find out why and offer solutions that will get you back up to speed again.
Because we are a BT wholesaler partner we can also provide low cost broadband solutions from reliable sources.  As we install and manage telephone systems, both digital and VOIP , as well as  provide low cost call charges on all your telephone calls, we will be able to save you money.
Initially we can carry out an audit of your network absolutely free and advise you on how to get the best out of what you have or make suggestions for improvements.
We also offer both remote and on site support and/or training, at reasonable per hardware item or hourly rates, which ever the client prefers.
Certainly we pride ourselves in our ability to offer creative solutions to problems at the lowest cost possible to you.
Let us take full responsibility for your IT.  Supporting, resolving, liaising with third party suppliers, and keeping you informed every step of the way.  Whilst you concentrate on doing what you do best, making your business work.
We recognise that every organisation is different and tailor our systems & support packages accordingly.  This ensures the effective delivery of the most appropriate services and solutions for each and every client.